LG Air Conditioner Sensors
Find Your Part
Need help finding your model number?
Search your model number to find:
Genuine OEM parts guaranteed to fit
Free manuals and guides
Repair instructions and videos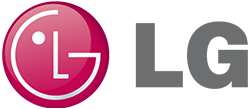 Popular LG Air Conditioner Sensors
Thermistor,NTC
PartSelect Number PS3528983
Manufacturer Part Number 6323A20004P
Thermistor,NTC
PartSelect Number PS3528976
Manufacturer Part Number 6323A20003S
THERMISTOR ASSEMBLY,NTC
PartSelect Number PS3622968
Manufacturer Part Number EBG61107109
Installation Instructions
Malcolm from Mt Pleasant, SC
LG Mini Split Air Conditioner Error Code CH 46
Remove the main power disconnect. Remove the top cover and the fan-side side panel. Disconnect the thermister from the main circuit board located under top panel. Remove the two thermister sensors from the holders attached to suction piping. Install the new thermisters and reconnect the harness to the circuit board. Reinstall top cover and side panel. Reinstall main power disconnect. Verify that error code has cleared. Operate the system normally.
Read more...
Drawing,Assembly
PartSelect Number PS3530183
Manufacturer Part Number 6877A20052A
Related Parts