LG Air Conditioner Circuit Boards and Touch Pads
Find Your Part
Need help finding your model number?
Search your model number to find:
Genuine OEM parts guaranteed to fit
Free manuals and guides
Repair instructions and videos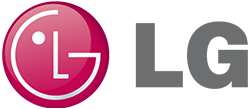 Popular LG Air Conditioner Circuit Boards and Touch Pads
Escutcheon
PartSelect Number PS3522291
Manufacturer Part Number 3831A20145E
This is an escutcheon, otherwise known as a control panel overlay, for your air conditioner. This replacement part covers control panel and labels the selection button on the appliance user interface. It is 8.6 inches wide and 4.5 inches tall. Be sure to unplug your appliance before completing this repair.
PCB ASSEMBLY,DISPLAY
PartSelect Number PS7792920
Manufacturer Part Number EBR74697801
Installation Instructions
Tim from Chapel Hill, NC
Unit would not turn on.
1 - Unbolted a/c unit from window cover - 2 - pulled internal unit forward to reveal display and controller area - 3 - used #1 phillips to remove screws to open cover - 4 - removed display assembly by disconnecting ribbon cable from main pcb - 5 - removed old pcb from display assembly 4 small phillips screws - 6 - reused ribbon cable and temp probe in new pcb and installed new pcb into display assembly - 7 - installed updated display assembly - 8 - closed controller assembly - 9 - restored a/c unit to window frame cover - 10 rebolted connections to window cover - 11 - started a/c unit!
Read more...
PCB,OUTSOURCING
PartSelect Number PS7789431
Manufacturer Part Number COV31152001
PCB Assembly
PartSelect Number PS3529841
Manufacturer Part Number 6871A20921A
Related LG Air Conditioner Parts