EVL201NXRQ00 Whirlpool Freezer - Overview
Sections

of the EVL201NXRQ00

[Viewing 4 of 4]
Keep searches simple, eg. "belt" or "pump".
Questions And Answers

for EVL201NXRQ00
We're sorry, but our Q&A experts are temporarily unavailable.
Please check back later if you still haven't found the answer you need.
1 question answered by our experts.
Your search term must have 3 or more characters.
Keep searches simple. Use keywords, e.g. "leaking", "pump", "broken" or "fit".
Sorry, we couldn't find any existing answers that matched.Try using some different or simpler keywords, or submit your new question by using the "Ask a Question" button above!
How do I replace the evaporator fan motor?
For model number EVL201NXRQ00
Hello heather, Thank you for the question. Here is a Link to a How to Video on replacing the Fan Motor. We hope this helps! https://www.youtube.com/watch?v=Hj_ojPQebcw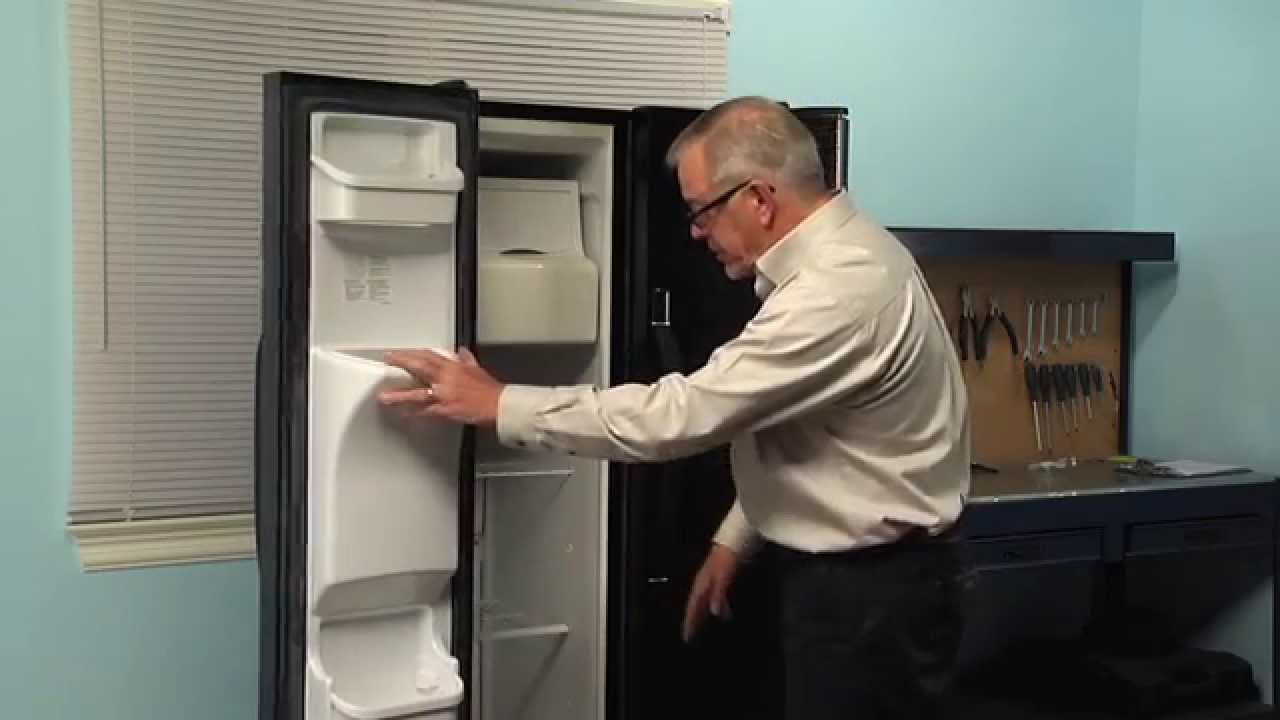 Common Symptoms

of the EVL201NXRQ00

[Viewing 4 of 4]
Keep searches simple. Use keywords, e.g. "leaking", "pump", "broken" or "fit".
Lights inside refrigerator not working
I used a flat-head screwdriver to pop out the old light rocker switch. Then, I unplugged the wires, plugged them into the new light rocker switch, and then popped the new switch into the hole. That's it! Lights began working again.
Parts Used:
Difficulty Level:

Really Easy

Total Repair Time:

Less than 15 mins
89 of 104 people
found this instruction helpful.
Froze over fan motor burnt out
Removed shelves from inside freezer then removed 4 screws holding cover panel. Pulled panel up and slightly pulled forward to remove. Removed wiring connections then removed two screws that held the motor & fan assembly. Removed the support bracket from the old motor and installed same on the support bracket. Reversed removal procedures for installation. Cover panel is a little bit of a problem when trying to reinstall. Put in panel as high as you can and then slide down. You must then exert a little pressure on the bottom portion to get it to seat correctly. Install four remaing screws and you are done. I had this repaired previously by a professional repairman and noticed from the pictures you folks provided that he had installed the screws on the support bracket incorrectly. That was the reason for the fan blade to rip apart.
Parts Used:
James L. from Madison, AL

Total Repair Time:

15 - 30 mins

Tools:

Nutdriver, Screw drivers
66 of 75 people
found this instruction helpful.
Light Switch broke
An easy job for smaller hands. Removed the two bolts holding the light cover. Removed two electrical connections from the old switch by pinching the retaining clip,removed the switch, snapped in the new one and re-attached the connectors. Your online illustrations helped me to know that the plastic housing for the light switch would only swing down so far and was not intended to be removed. Saved me from breaking that plastic cover's tabs. This home repair saved me more than 5 times the cost of hiring a professional to do it. Very happy homeowner.
Parts Used:
James Richard from St. Cloud, MN

Total Repair Time:

Less than 15 mins
38 of 43 people
found this instruction helpful.