LG Refrigerator Sensors
Find Your Part
Need help finding your model number?
Search your model number to find:
Genuine OEM parts guaranteed to fit
Free manuals and guides
Repair instructions and videos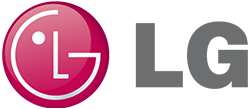 Popular LG Refrigerator Sensors
LG Refrigerator Temperature Sensor
PartSelect Number PS3529340
Manufacturer Part Number 6615JB2005H
This part monitors the temperature and makes sure the compressor cycles on and off.
Installation Instructions
Scott from JUPITER, FL
Replace Thermistor in back of freezer
Turn off power, remove upper and lower drawers (may need to open upper refrigerator doors to remove large freezer bin,) remove drawer supports (upper and lower), remove rear freezer panel (trick is to loosen 4 screws on fan bumpout to get the panel to come free from the freezer side wall), test thermistor with multimeter (should have continuity or near zero resistance across 2 orange fuse wires) before cutting zip ties, cut zip ties holding Thermistor in place, remove old Thermistor, install new Thermistor, install new zip ties, replace rear freezer panel, install upper and lower drawer supports, install drawers, turn on power, should be fixed if error code doesn't return after 6 hours.
Read more...
LG Refrigerator SENSOR,TEMPERATURE
PartSelect Number PS3636270
Manufacturer Part Number 6500JB2002X
Installation Instructions
Garthlette from COVINGTON, GA
Error Code dH F
The refrigerator had the above code and when I check on YouTube, it explained that the defrosting was not working properly. It was taking more than 80 minutes to defrost. I ordered the Temperature Sensor first and it was not the issue. I also ordered the Defrost Temperature fuse or the Thermistor. I had to defrost the refrigerator first by using a portable heater to get it done quickly. (See Youtube on how to get to the Defrosting Unit inside the freezer). The Thermistor was the wrong part. I called the Partselect and explained that the part with the heating element is one piece. (Heating Coil Thermistor or Heating Coil). By replacing that piece solved the Error Code issue. I listened to Youtube for the instructions on how to replace the Heater Coil. So if you see the Error Code dH F, you need to replace the Heating Coil, which comes in
one piece and sits on the bottom of the Defrost Element.
Read more...
Related LG Refrigerator Parts