Inglis Dryer Brackets and Flanges
Find Your Part
Need help finding your model number?
Search your model number to find:
Genuine OEM parts guaranteed to fit
Free manuals and guides
Repair instructions and videos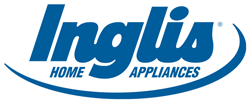 Popular Inglis Dryer Brackets and Flanges
Inglis Dryer Stacking Kit
PartSelect Number PS990537
Manufacturer Part Number 8572546
This kit allows you to stack your washer and dryer to maximize your laundry space.
Inglis Dryer CLIP
PartSelect Number PS334279
Manufacturer Part Number 279771
Installation Instructions
Jeff from OAKLAND, TN
Dryer would not heat and the timer would not turn as it should
I replaced a bad thermostat
Read more...
Inglis Dryer BRACKET
PartSelect Number PS351723
Manufacturer Part Number 3976435
Installation Instructions
randy from simi valley, CA
bad drum rooller bearing
took the top, sides and back removed the drum and replaced the roller roller shaft and drive belt and the belt tensioner
Read more...
Related Inglis Dryer Parts