High Limit Thermostat
$
14.89
In Stock
Get this part fast. Average delivery time via standard shipping: 1.8 days.
PartSelect Number
PS3530484
Manufacturer Part Number
6931EL3003C
Product Description
High Limit Thermostat Specifications
This part is the replacement high-limit thermostat, or simply the thermostat for your dryer. It is approximately 2 inches wide from tip to tip. The center, rectangular portion of the thermostat is approximately 1 inch in width and a little more than 1 inch in length. The thermostat is a safety device that regulates the temperature inside the dryer. If the thermostat is shorted out, your dryer may not be getting any heat, and you will need to replace it. You can test the high limit thermostat for continuity by removing it and connecting it to a multimeter. Be sure to disconnect your dryer from the power source before you begin this repair. This is an OEM part sourced directly from the manufacturer.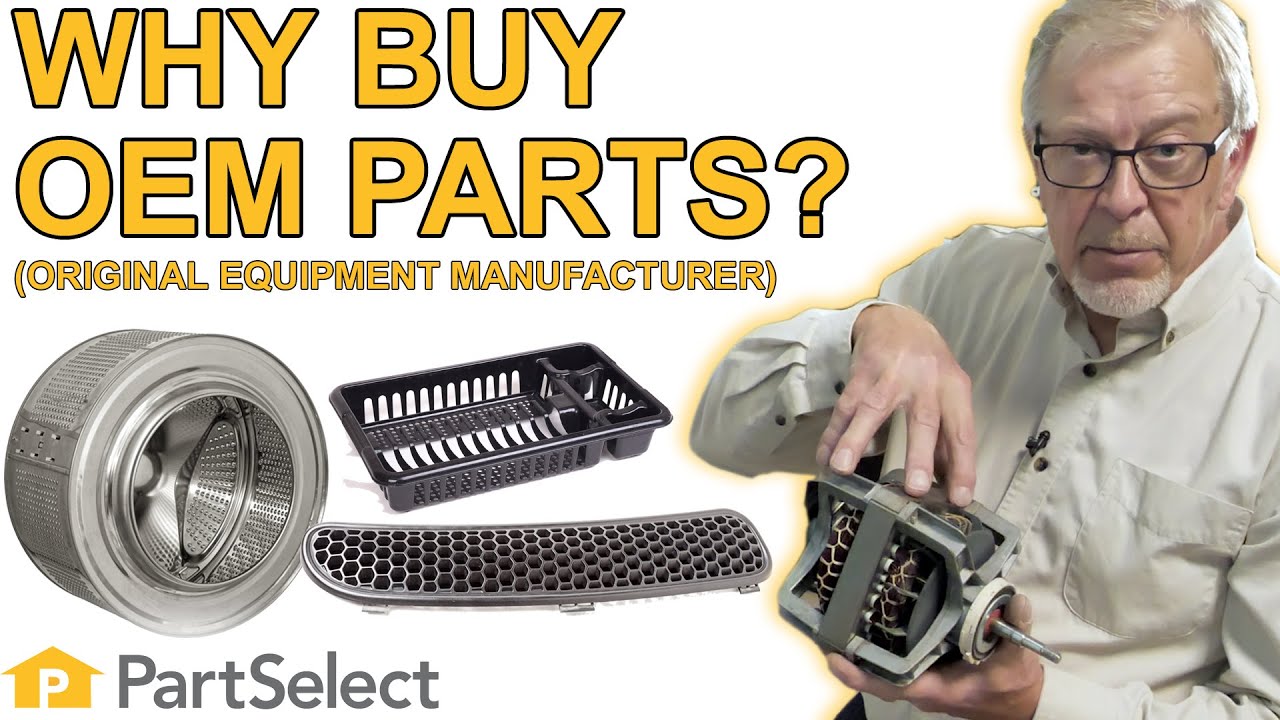 How Buying OEM Parts Can Save You Time and Money
Troubleshooting
This part fixes the following symptoms:
No heat or not enough heat
This part works with the following products:
Dryer, Washer Dryer Combo.
This part works with the following products:
LG, Kenmore, General Electric.
Part# 6931EL3003C replaces these:
AP4457603, 6931EL3003C, 6931EL3003G
Questions and Answers
We're sorry, but our Q&A experts are temporarily unavailable.
Please check back later if you still haven't found the answer you need.
5 questions answered by our experts.
Your search term must have 3 or more characters.
Keep searches simple. Use keywords, e.g. "leaking", "pump", "broken" or "fit".
Sorry, we couldn't find any existing answers that matched.Try using some different or simpler keywords, or submit your new question by using the "Ask a Question" button above!
George
September 11, 2019
Dryer takes too long to dry cloths, the blower duct and vent are clean
For model number DLG4871W
Hi George, thank you for your question. Looking at your model information there are a few parts that you should take out and test to see which one is giving you the issue. The first parts to check in this case would be all of your thermostats and thermal fuses. You can test those parts with a multi meter and they should be reading 0 ohms to be working correctly. If those parts are fine, you should then go on to testing your heating element as well. You can also test that with a multi meter and it should be reading between 0 - 50 ohms. Something else you should also check would be your filter and ducts. Make sure there is absolutely no blockage that would restrict air flow in your appliance. I hope that helps. Good luck with your repair.
3 people found this helpful.
Lorenzo Cantu
August 9, 2017
Starts but shuts off
For model number DLG5002W
Hi Lorenzo, Thank you for your inquiry. The most common parts that will fix this issue are the sensor, the thermostat and the thermistor. To verify which part is causing the issue you will need to use a multimeter to check the continuity on them. I hope this helps. Thank you and have a great day!
1 person found this helpful.
Robert
September 24, 2019
How is the igniter replaced. Do you have to remove the front panel and how is it done
For model number DLGX5171V
Hello Robert thank you for writing . Normally you would remove the top panel which should have 3 philips screws on the back. Once you lift the panel up the ignitor is exposed for replacement. Hope this helps. Contact us anytime.
High limit reset keeps getting tripped and i have to keep clicking the reset button. I do think the dryer is getting too hot, there is some plastic melted to the back of the drier. Any idea of what part/parts i should be replacing?
For model number dlg0452w
Hello and thank you for writing. It certainly sounds like it could be a faulty temperature sensor PS3529161 and/or possibly a malfunctioning thermostat PS3529026you should check the part(s) for signs of damage or test with a multimeter, and replace the part(s) as needed. We hope this helps. Please contact us anytime if you require further assistance.
Related Parts:
My dryer doesn't heat until i reset the high limit switch, i then run it for a few minutes and it trips again for which i to reset it once again….What part is failing?
For model number DLGX5171W
Hello Martin, Thank you for contacting us. We have researched the model you have provided and have found the parts you are looking for may be the Dryer Thermistor PartSelect Number PS3529026 and Thermostat PartSelect Number PS3530484. At 70 degrees the resistance should be 9.3K ohms, 90 degrees would be 7.7K ohms. at 100 degrees would be 6.2K ohms, and 120 degrees would be 4.3K ohms. If the thermistor reads outside of range then it needs replaced.
Related Parts:
Customer Repair Stories
Your search term must have 3 or more characters.
Keep searches simple. Use keywords, e.g. "leaking", "pump", "broken" or "fit".
Sorry, we couldn't find any existing installation instruction that matched.
Did not heat
Called Parts Select and assisted me in proper parts needed. Drier works as new.

Took out drum. Found all parts easy to locate. Found defective part and replaced with new one.

Thank you Parts Select for your assistance.
Ephraim from CEDARHURST, NY

Total Repair Time:

15 - 30 mins

Tools:

Pliers, Screw drivers, Wrench (Adjustable)
2 of 2 people
found this instruction helpful.
Was this instruction helpful to you?
Customer Reviews
Filter By Rating:
5 Stars

5

4 Stars

0

3 Stars

0

2 Stars

0

1 Star

0
Your search term must have 3 or more characters.
Keep searches simple. Use keywords, e.g. "leaking", "pump", "broken" or "fit".
Sorry, we couldn't find any existing reviews that matched. Try using some different or simpler keywords.
Verified Purchase
LG Dryer
Part came on time and worked nicely.????
Barbara P
- January 16, 2020
Verified Purchase
Just as described. Fixed the problem
Part was just as described for issue we were having with our dryer. My husband replaced it and now dryer is working perfectly. Also very quick shipping. Definitely recommend 5*****
Kevin D
- January 29, 2019
Verified Purchase
The parts worked perfect.
Parts received in a timely manner and were correct.
James M
- January 9, 2019
Verified Purchase
Fit as advertised.
Arrived on time.
Verified Purchase
Thermostat ordered online
The thermostat arrived on time and my dryer is working better than ever.
Model Cross Reference
This part works with the following models:
PartSelect Number:
PS3530484
Manufacturer Part Number:
6931EL3003C
Brand
Model Number
Description