LG Washer Handles
Find Your Part
Need help finding your model number?
Search your model number to find:
Genuine OEM parts guaranteed to fit
Free manuals and guides
Repair instructions and videos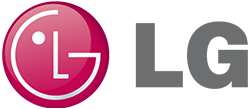 Popular LG Washer Handles
Handle
PartSelect Number PS3535330
Manufacturer Part Number MEB61281101
Installation Instructions
Adisak from BROOKLYN, NY
Door handle broken and need to be replaced.
After reading thru previously posts by other people, I started:
1) Took pictures of inside door, the hook that involve with the handle and the hinge. So they would be very helpful as needed later.
2) Removed the whole door from the combo and lied it down,
3) Disassembled the door and took a few more pictures,
4) Replaced the handle,
5) Took a look at the picture of the hook in (1) then jammed the hole with a piece of card board that cut to fit the hole. Used tape to secure the card board. Made sure the hook was secured/tighten. (This step is very important because it will make the spring works with the handle properly later!)
6) Reassembled the door,
7) Removed the card board from the hole in step (5). If the hook was tighten as before you start, it will be ok. Meaning the spring was resting properly on the inner door behind the handle (If the hook is not tighten then you have to redo steps (3), (5) and (6) again), and
8) Made sure the handle and the hook were working properly.
I think If you follow the steps above it will be easier and faster to replaced the handle!
Read more...
Handle
PartSelect Number PS3521093
Manufacturer Part Number 3650ER2003A
Handle
PartSelect Number PS3535341
Manufacturer Part Number MEB61914201
HANDLE
PartSelect Number PS11761749
Manufacturer Part Number MEB63454001
HANDLE
PartSelect Number PS7784944
Manufacturer Part Number 3650EN3300N
HANDLE
PartSelect Number PS7784945
Manufacturer Part Number 3650FA3489D
HANDLE
PartSelect Number PS7795401
Manufacturer Part Number MEB61847503
HANDLE
PartSelect Number PS7795414
Manufacturer Part Number MEB62494501
HANDLE
PartSelect Number PS7795415
Manufacturer Part Number MEB62494502
HANDLE
PartSelect Number PS7795424
Manufacturer Part Number MEB62735501
Related Parts