Toro Lawn Mower Springs and Shock Absorbers
Find Your Part
Need help finding your model number?
Search your model number to find:
Genuine OEM parts guaranteed to fit
Free manuals and guides
Repair instructions and videos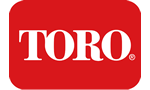 Popular Toro Lawn Mower Springs and Shock Absorbers
Spring-Choke Return
PartSelect Number PS9294414
Manufacturer Part Number 690354
Installation Instructions
Linda from Louisville, KY
The Spring-choke Return was not the right part.
The repair did not happen. The item number PS9294414 was the wrong
part. When I looked up the model number of 126-T02-0625-B1 engine after I tried to install it. The PartSelect answer was that they no longer had parts for 126-T02-0625-B1 engine any more. Do I need to send the
Spring-Choke Return and get my refund back. If so how do I do it.
Read more...
Spring-Air Vane
PartSelect Number PS9148751
Manufacturer Part Number 790849
Spring-Friction
PartSelect Number PS9065582
Manufacturer Part Number 691855
Spring-Pump Diaphragm
PartSelect Number PS9064853
Manufacturer Part Number 692206
Installation Instructions
Gerald from MAULDIN, SC
Replace fuel diaphragm, fuel pickup tube and air cleaner
This 5hp B&G was manufactured in 1985! Had been garage kept and always dependable. After 10 years of non use the carb wasn't getting gas. Removed air cleaner box, muffler and crankcase breather to easily remove carb, replace parts and reassemble.
Read more...
Spring-Governor
PartSelect Number PS9074720
Manufacturer Part Number 692205
Spring-Brake
PartSelect Number PS9066126
Manufacturer Part Number 692135
Spring-Governor
PartSelect Number PS9294621
Manufacturer Part Number 691278
Related Toro Lawn Mower Parts