Timer
$
156.69
In Stock
Get this part fast. Average delivery time via standard shipping: 1.8 days.
PartSelect Number
PS267977
Manufacturer Part Number
WE4M271
Product Description
Timer Specifications
This is a timer for your dryer. You will need to replace this part if your current timer will not advance, or your appliance is not turning off properly. This part is used to control the cycles of the unit by regulating the length of time that power is being directed to each setting. This model black and chrome in color, and just over 3 inches wide, 3.5 inches long, and about 3 inches thick. To make this repair you will need a pair of pliers and a screwdriver set.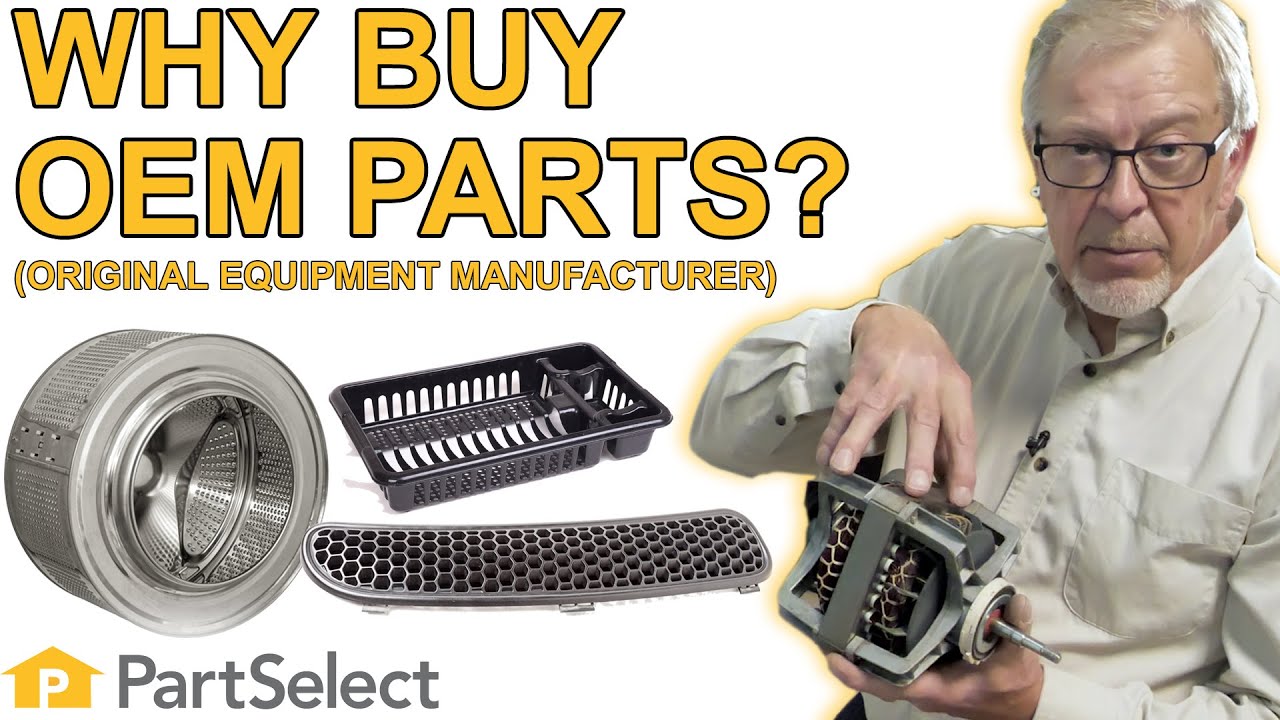 How Buying OEM Parts Can Save You Time and Money
Troubleshooting
This part fixes the following symptoms:
Timer will not advance | Will not shut off
This part works with the following products:
Dryer.
This part works with the following products:
General Electric.
Part# WE4M271 replaces these:
AP2619506, 877552, WE4M271, WE04M0271
Questions and Answers
We're sorry, but our Q&A experts are temporarily unavailable.
Please check back later if you still haven't found the answer you need.
6 questions answered by our experts.
Your search term must have 3 or more characters.
Keep searches simple. Use keywords, e.g. "leaking", "pump", "broken" or "fit".
Sorry, we couldn't find any existing answers that matched.Try using some different or simpler keywords, or submit your new question by using the "Ask a Question" button above!
The dryer seems to work ok except when setting the timer it does not seem to advance toward shut down correctly. It does move some but seems to stop turning and the clothes could be dry dut the timer has hardly advanced. Could a bad timer turn incorrectly when it is going bad?
For model number DBXR463GD2WW
Hello Jim, Thank you for your inquiry. Yes it can, you can check the timer with a multi meter to see if it has continuity. Hope this helps!
1 person found this helpful.
The dryer will stop in mid cycle sometimes, the heaters turn off and the timer will stop running. Sometimes we can restart it and sometimes we have to wait a 1 hour or so. I have tested all the high limit safety switches with an ohm meter and a heating element, they all open and close at the preset temps. I checked the inlet and outlet and the left and right safety switches. I am satisfied that the safety switches are functioning properly. I then moved on to the timer unit. I tested the b-c terminals and had good continuity(0 ohms resistance). I then check t-x and had 2350 ohms, i tested t-f and had no continuity at all. Am i on the right track and what is my next step? Am i testing the correct components, am i in the right order to test. Is there a cycle test to do with the switch exposed? Does the start switch remain closed during operation or is it a momentary contact switch? Thanks for any help you can provide.
For model number DBSR453EB3WW
Hi Richard, Thank you for your question. You are definitely testing the correct parts. The only other part I could suggest testing is your door switch to see it if it working correctly. If it is you may have to replace your timer. I hope that helps. Good luck with your repair.
Turn dryer start switch. It runs if you hold switch in on position, if u let go it shuts off
For model number DHDSR46EE1WW
Hello Wes, thank you for your question. The first part we would recommend testing/replacing is the start switch PartSelect Number: PS3487203. Use your ohmmeter to test your switch for continuity. Begin by setting your ohmmeter to measure resistance at a scale of R x 1. If yours is a two-wire switch, touch one tester probe to each of the switch's terminals. You should receive a reading of infinity. While the probes are still touching the switch's terminals, press in on and hold the switch. The reading should change to zero. If the test you conduct does not produce these results, you should replace the switch. If the switch is good, the issue could be related to the drive motor and the capacitor that is on that. It is no sold separately, so the drive motor would have to be replaced if it is bad. I hope this helps!
Does this part come with the little cables? Unfortunately one of the cables sparked
For model number DBXR463ED1WW
Hello Jazmine, thank you for your question. Yes, the wires shown on this replacement Timer for your model dryer are included with it. Good luck with your repair!
My timer isn't advancing and the dryer will not heat.I've ran continuity checks on the heating element, safety thermostat, cycling thermostat, hi limit thermostat, bias thermostat, door switch and timer. The timer is the only part that didn't pass the test. Will a faulty timer keep the dryer from heating? Thank you
For model number DBSR453EB2WW
Hi Joe, Thank you for the question. If the timer dose not advance it will not send electricity to the element and allow it to heat up. Hope this helps!
I had a bad start switch on my dryer and successfully replaced it with a new switch from partselect.Com. The switch now works and starts the dryer. However, now the timer switch will not shut the dryer off. The heat turns off at the end of the cycle but the drum does not stop turning. I believe i connected the start switch wiring correctly, and the switch part numbers matched exactly. But could this be an incorrect start switch, installed incorrectly, or could the dryer's timer switch now be bad?
Hello Barry, Thank you for your inquiry. You can test the timer switch with a multimeter to see if it has continuity. If you are unfamiliar with how a multimeter functions, there are YouTube videos available to assist you. Hope this helps!
Customer Repair Stories
Your search term must have 3 or more characters.
Keep searches simple. Use keywords, e.g. "leaking", "pump", "broken" or "fit".
Sorry, we couldn't find any existing installation instruction that matched.
Timer would not control the drye
Took out four screws on the upper panel and removed. Turn the control in the inner panel allowing it to seperate from the inner panel. Changed each wire at at time from the old control to the new one. Reassembled unit and tested it. All worked well.
Wesley from Highland Springs, VA

Difficulty Level:

Really Easy

Total Repair Time:

Less than 15 mins

Tools:

Pliers, Screw drivers
21 of 41 people
found this instruction helpful.
Was this instruction helpful to you?
Model Cross Reference
This part works with the following models:
PartSelect Number:
PS267977
Manufacturer Part Number:
WE4M271
Brand
Model Number
Description