Drain Valve Shaft Seal
$
31.80
In Stock
Get this part fast. Average delivery time via standard shipping: 1.8 days.
PartSelect Number
PS263930
Manufacturer Part Number
WD8X181
Product Description
Drain Valve Shaft Seal Specifications
The drain valve shaft seal is a part for your dishwasher drain pump valve. This seal creates a watertight closure around the flapper valve shaft. This part can be accessed through the access panel at the front for a built-in. For a portable dishwasher, consider disconnecting and unplugging the taps and lay on a blanket to access the bottom of the machine. This will need to be replaced if you notice leaking coming from the pump. This part measures approximately 3/8 inches in diameter and is black in color. This is a genuine OEM part that comes right from the manufacturer.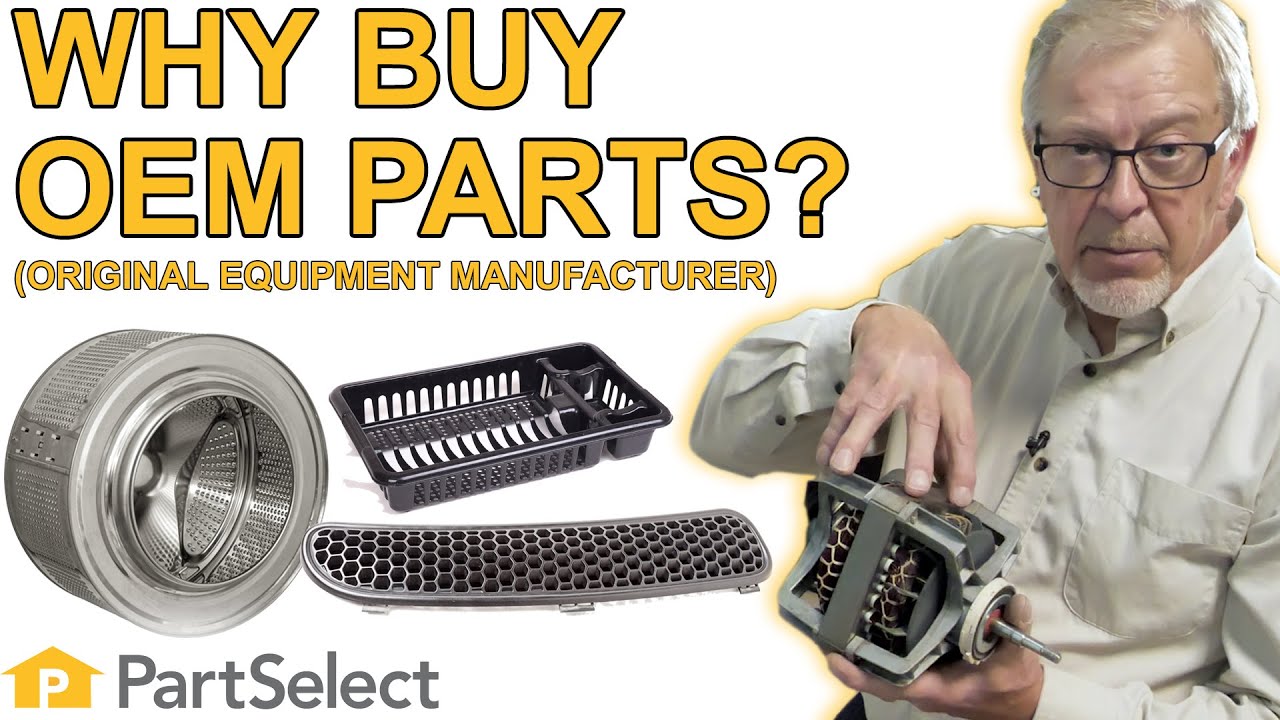 How Buying OEM Parts Can Save You Time and Money
Troubleshooting
This part fixes the following symptoms:
Leaking
This part works with the following products:
Dishwasher.
This part works with the following products:
General Electric, Hotpoint, Kenmore, Amana.
Part# WD8X181 replaces these:
AP2038837, 274144, WD8X181, WD08X0181
Questions and Answers
We're sorry, but our Q&A experts are temporarily unavailable.
Please check back later if you still haven't found the answer you need.
3 questions answered by our experts.
Your search term must have 3 or more characters.
Keep searches simple. Use keywords, e.g. "leaking", "pump", "broken" or "fit".
Sorry, we couldn't find any existing answers that matched.Try using some different or simpler keywords, or submit your new question by using the "Ask a Question" button above!
How does the drain valve shaft seal go in...there's a flat side and a side with a channel...which side faces in and which side faces out
For model number GSD4010Z05AA
Hi Ben, Thank you for your inquiry. You will have to first dip your new seal in water. Then install it on to the shaft with the lip side facing downward. Make sure that the seal is positioned below the mounting clip groove when you install it. I hope this helps. Good luck with your repair.
5 people found this helpful.
Is this seal interchangeable with wp913108?
Hello Victoria, thank you for contacting us. If you can please provide the model number for your appliance, we will be able to look up the correctly compatible seal. We look forward to hearing back from you!
2 people found this helpful.
Does this replacement drain valve shaft seal work on the original motor or the upgraded replacement?
For model number Gsm2100zzo
Hi Kurt, Thank you for your question. This seal is listed under your model number and it is designed to work with motor. If you would like to place an order for it, you may order it either online or by calling our customer service line and anyone will be happy to assist you. We hope this helps! If you have any questions, please let us know.
Related Parts:
Part Videos
Replacing your General Electric Dishwasher Drain Valve Shaft Seal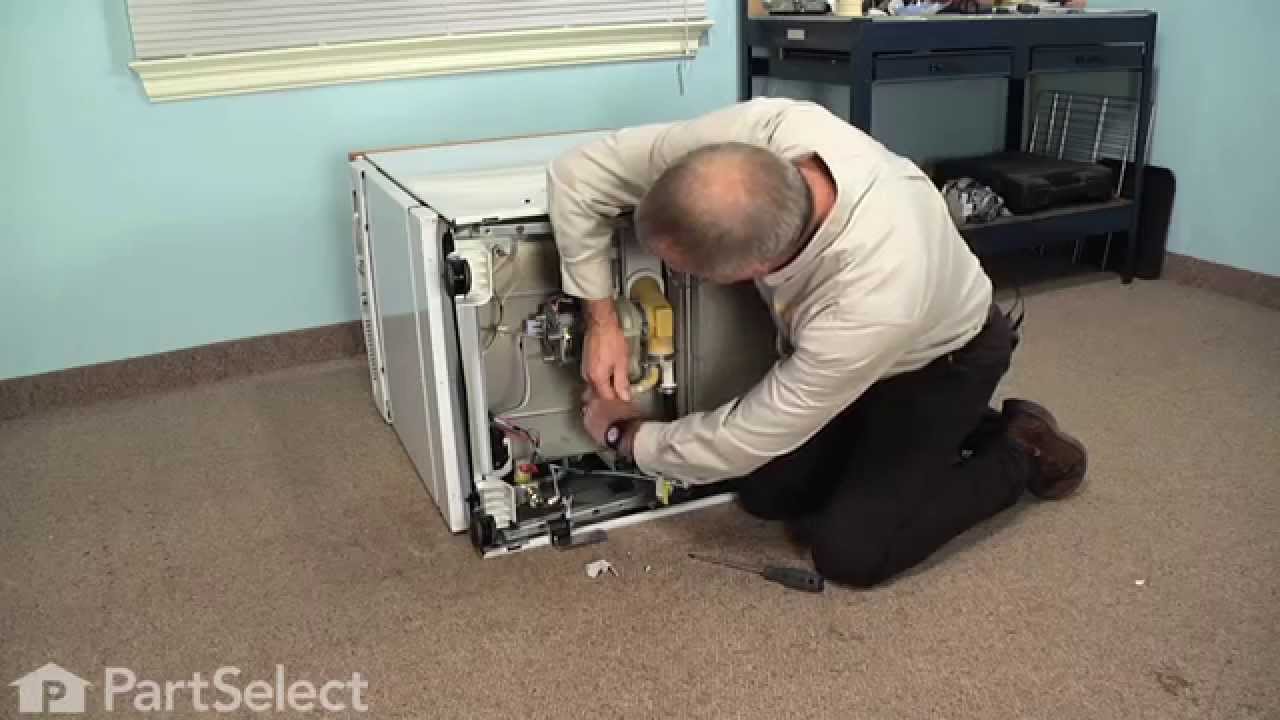 Customer Repair Stories
Your search term must have 3 or more characters.
Keep searches simple. Use keywords, e.g. "leaking", "pump", "broken" or "fit".
Sorry, we couldn't find any existing installation instruction that matched.
Customer Reviews
Filter By Rating:
5 Stars

8

4 Stars

2

3 Stars

1

2 Stars

0

1 Star

0
Your search term must have 3 or more characters.
Keep searches simple. Use keywords, e.g. "leaking", "pump", "broken" or "fit".
Sorry, we couldn't find any existing reviews that matched. Try using some different or simpler keywords.
Jason C
- November 28, 2020
Verified Purchase
Easy repair, did the trick and stopped the leak!
The only complaint I have is the price..it just seems ridiculous to pay so much for a tiny o-ring, but it did fix the leaking problem so as long as it lasts a few years it's well worth it.
Verified Purchase
Too expensive
$22 is extremely expensive for an o-ring. I also bought an impeller with several other components with the kit for the same dishwasher for a dollar more.
Verified Purchase
Quick service
You provided the correct parts in a timely manner. You saved me from buying a new dishwasher. Thank you
Jerry H
- January 30, 2019
Verified Purchase
leak stops when you have the right part.
I found the drain valve shaft leaking just a little. So I started working on it. Tried washers and different O-rings. It got worse. So bad the customer could not use the dishwasher till I got the right part. $20.00 seems a little steep but is a special design and it worked first time. Note that it is near impossible to get the retainer clip off. You will need a new clip.
Doug R
- January 11, 2019
Verified Purchase
leak fixed
Watched the videos from several sites before starting the job but after failing to stop the leak on the first attempt the instructions sent with the part was the solution. I recommend that the part select video be modified to emphasize that the seal be moist and installed with the flat side out. Worked like a charm once I installed per the enclosed instructions. Also customer support was outstanding. Easy to return parts that I did not need and replace parts that I needed to do the job again. I will recommend this site to my other DIY friends.
John P
- December 12, 2018
Verified Purchase
Easy
Good
Verified Purchase
seal and push on nut
the parts were just what i ordered. partselect was very helpful and nice. the success rate was estimated to be 13%. the dishwasher still leaks. i do not blame partselect. i think the shaft was too worn for the seal to be effective. thanks guys.
Verified Purchase
Difficult Repair/Fixed leak
My 14 year old Ge dishwasher was leaking from the drain valve shaft every time the solenoid went into drain mode. My dishwasher was not installed properly so this repair was very frustrating with the wires and water supply line in the way. The old seal had a lip side seal on both sides, this one only had one. I replaced this seal along with the push on nut and a new solenoid assembly, the old one was covered in a dry soapy mess. After reinstalling everything the dishwasher did not leak. The push on nut and shaft seal should really be included with solenoid assembly kit.
Verified Purchase
Exact fit & clear instructions
This part was an exact fit for the repair. The additional push-nut which was suggested was necessary & made the repair more seamless. The videos provided were perfect in explaining the removal & re-installation.
Verified Purchase
Worked good
Worked well to stopping the leak from the discharge flapper valve shaft. Difficult to get the OD to seal into the housing. Be sure to replace the locking washer also the shaft. Careful not to damage the plastic housing when removing the washer.
Model Cross Reference
This part works with the following models:
PartSelect Number:
PS263930
Manufacturer Part Number:
WD8X181
Brand
Model Number
Description