Timer Assembly
$
201.66
In Stock
Get this part fast. Average delivery time via standard shipping: 1.8 days.
PartSelect Number
PS11742813
Manufacturer Part Number
WP53-1810
Manufactured by
Whirlpool
Product Description
Timer Assembly Specifications
This dryer timer is used to control the unit's cycles by regulating the length of time that power is directed to each setting.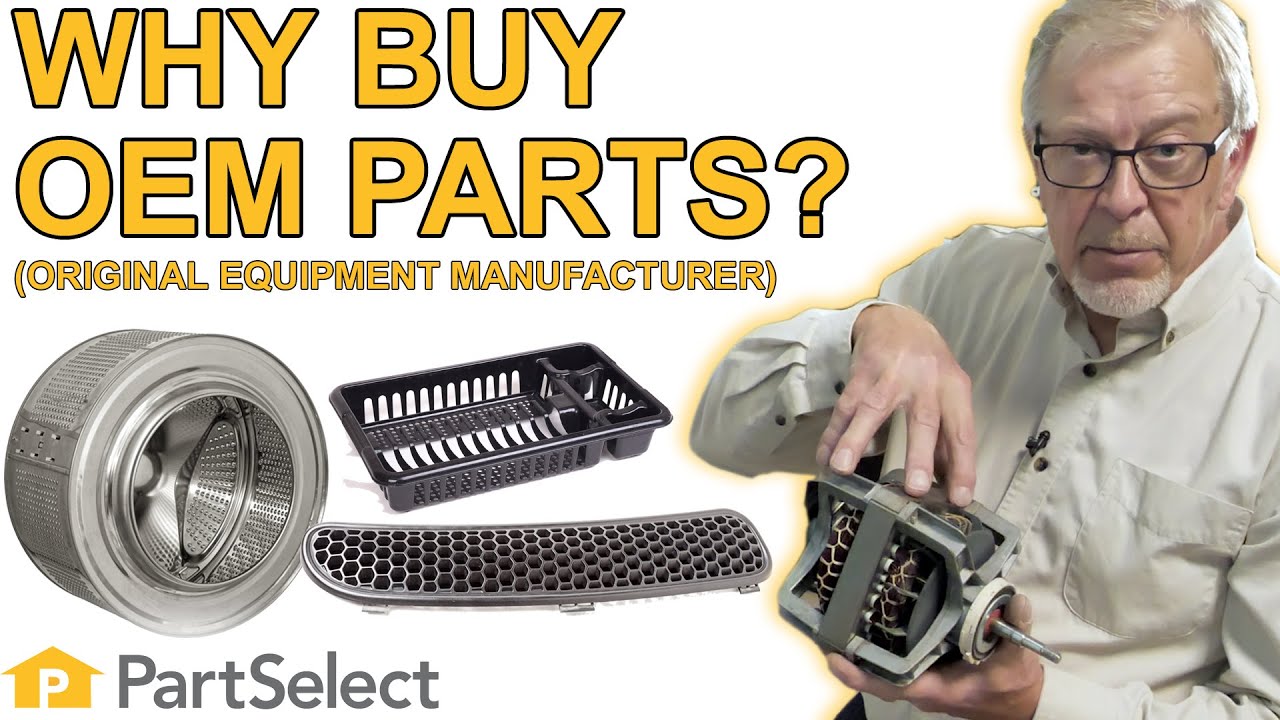 How Buying OEM Parts Can Save You Time and Money
Troubleshooting
This part fixes the following symptoms:
Will Not Start | Timer will not advance | Will not shut off
This part works with the following products:
Dryer.
This part works with the following products:
Maytag, Crosley, Norge, Admiral.
Part# WP53-1810 replaces these:
AP6009645, 53-1810
Questions and Answers
We're sorry, but our Q&A experts are temporarily unavailable.
Please check back later if you still haven't found the answer you need.
5 questions answered by our experts.
Your search term must have 3 or more characters.
Keep searches simple. Use keywords, e.g. "leaking", "pump", "broken" or "fit".
Sorry, we couldn't find any existing answers that matched.Try using some different or simpler keywords, or submit your new question by using the "Ask a Question" button above!
Dryer runs, clothes dried the timer selection was in the same place as started over hr later and never shutoff. Is it possible that along with the selection timer that the heating element was burned out due to the over running of the dryer?
For model number dye2300ayw
Hi Chris, Thank you for the question. Most cases you can see visible damage to the element if it burns out. You can also test the element and the thermostats and fuses to see if they are defective and need to be replaced. Hope this helps!
4 people found this helpful.
Dryer not getting hot heating elements and all other thermostats replaced. Still not hot. Is replacing timer assembly an option to correct this problem
For model number LNC7764A71
Hi Beverly, Thank you for your question. It could be your Timer. If for some reason it is not recognizing that the appliance has started its cycle. I could also suggest checking your selector switch. I have linked that part down below for you so that you can see which one I mean. If both of those parts are fine you could also take a look at your door switch. I hope that helps. Good luck with your repair.
2 people found this helpful.
Related Parts:
My dryer would not come on at any setting. I replaced the thermostat/fuse and the dryer motor and heating element came on but the motor would not shut off at end of cycle. The heater goes off but not the motor. The buzzer does signal at the appropriate time. I just ordered and replaced the timer assembly but the motor still stays on at the end of the cycle. Thank you for any suggestions you can offer.
For model number PYE2300AYW
Hello David, Thank you for contacting us. At this point I suggest checking the following parts: PS11740715 Timer Resistor Assembly, and PS3497647 Drive Motor. You can test the parts with a multimeter. If you are unfamiliar with how a multimeter functions, we have videos available to assist you.
1 person found this helpful.
My dryer stopped working (completely dead, no inside light no nothing). I replaced the thermal fuse at the heating element, plugged in the dry, inside light now works. When i turned the timer knob the 30 amp circuit breaker in my fuse box trips. This happens even before i press the knob to start the dryer. None of the terminals on the timer show signs of a short. Is this a bad timer or something else?
For model number ADE7000AYW
Hello John, thank you for writing. The reason it won't turn on could be due to a faulty Multi Rib Belt part PS346995, Thermal Fuse part PS11742810, or Door Catch Kit part PS2162263. We hope this helps.
Hi! My dryer won't start, but is exhibiting a humming noise from the motor when i try and turn it on. If i press the selector knob long enough, the machine shuts off, and i hear a click from the motor area. .... in the hope for a cheap solution ($30), i replaced the thermostat and hi-temp thing (kit manuf #la-1053), but i'm experiencing the same problem. we've previously had a problem with the door switch (manuf #wp53-0148); for the last few months, we've had to press hard on the area of the door over the switch to get it to start; once i took the dryer apart, i removed the switch and cleaned it with contact cleaner, nudged the button, and tested its continuity with a multimeter and it seemed ok (1/0). so it looks like the problem is either the timing assembly (wp53-1810, which is about $130) or the drive motor itself (w10410996). one more thing: for the last couple years, the dryer won't start if it's gone through a few loads already - giving the same symptom of buzzing when trying to start, and stopping with a "click" if we keep trying too long. (this is why i wanted to try replacing the thermostat and overtemp sensor). which should we try replacing next? the timing assembly, or the driver motor? thanks.
For model number py62300aww
Hi Josh, Thank you for your question. From reviewing the the information you provided, I would try replacing the timer before you replace the motor. I hope this helps. Thank you and have a great day!
Part Videos
Replacing your Maytag Dryer Timer Assembly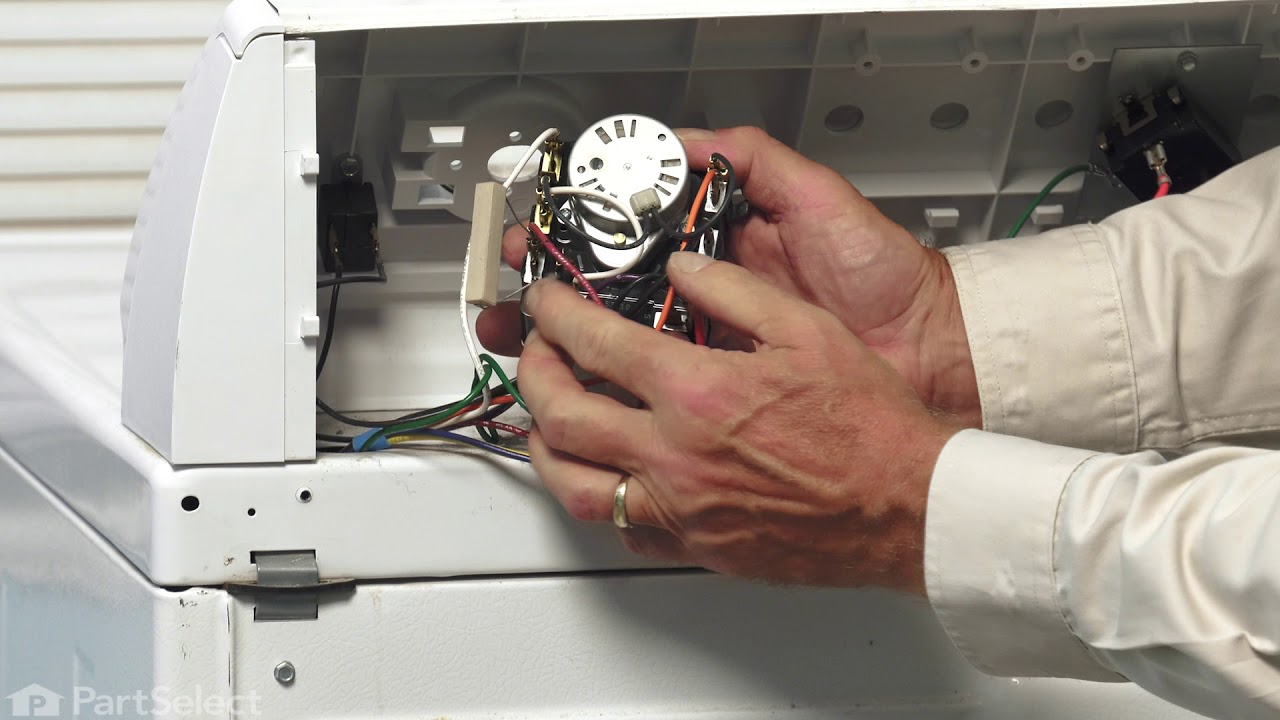 Customer Repair Stories
Your search term must have 3 or more characters.
Keep searches simple. Use keywords, e.g. "leaking", "pump", "broken" or "fit".
Sorry, we couldn't find any existing installation instruction that matched.
Customer Reviews
Filter By Rating:
5 Stars

0

4 Stars

0

3 Stars

0

2 Stars

0

1 Star

1
Your search term must have 3 or more characters.
Keep searches simple. Use keywords, e.g. "leaking", "pump", "broken" or "fit".
Sorry, we couldn't find any existing reviews that matched. Try using some different or simpler keywords.
Verified Purchase
Right #, wrong part
Even though the model and serial numbers all matched for this part it was not the same as the original part. There were some connections that were missing so there were wires that could not be connected. Therefore, this part did not work at all. I have tried to call and have been put on eternal hold with no answer and have also sent an email and have not yet gotten a reply. Someone please let me know how to return this part and get my money back.
July 6, 2018
Thank you for your review. I'm sorry to hear that happened, From reviewing your order, we show that you have already contacted our customer service line to have the issue addressed. If there is anything we can do for you in the future, please let us know.
Model Cross Reference
This part works with the following models:
PartSelect Number:
PS11742813
Manufacturer Part Number:
WP53-1810
Brand
Model Number
Description