Bi-Metal Defrost Thermostat
$
34.91
In Stock
Get this part fast. Average delivery time via standard shipping: 1.8 days.
Fits your AQF1613TEW03 Freezer!
Fits your AQF1613TEW03 Freezer!
PartSelect Number
PS11738201
Manufacturer Part Number
WP1-81801-001
Manufactured by
Whirlpool
Product Description
Bi-Metal Defrost Thermostat Specifications
This part is a temperature sensing devise. It senses the rise in evaporator temperature during a defrost cycle and cycles the defrost heater off after all frost is melted. It is calibrated to permit a defrost cycle only when the temperature is below a preset temperature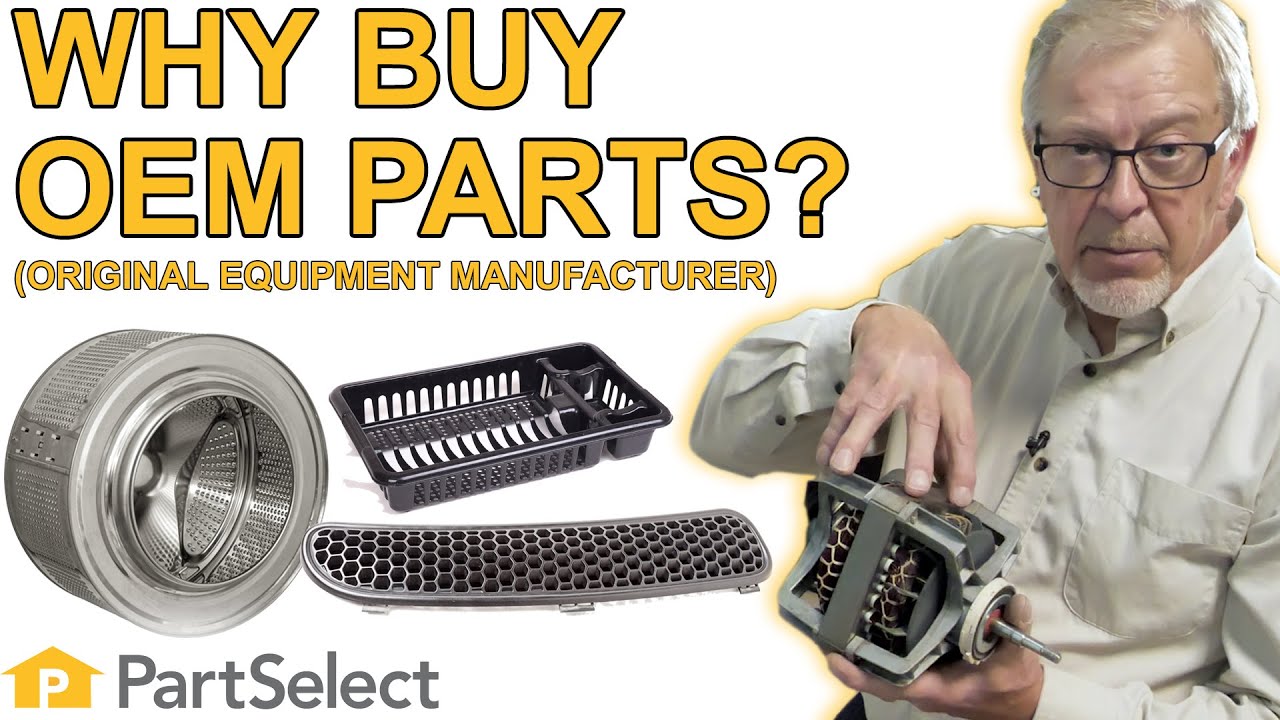 How Buying OEM Parts Can Save You Time and Money
Troubleshooting
This part works with the following products:
Freezer, Refrigerator.
This part works with the following products:
Whirlpool, Amana, Admiral, Maytag.
Part# WP1-81801-001 replaces these:
AP6005190, 1-81801-001, 14220680, 4390783, 52085-26, 68001088, 8210253, R0213208
Questions and Answers
We're sorry, but our Q&A experts are temporarily unavailable.
Please check back later if you still haven't found the answer you need.
1 question answered by our experts.
Your search term must have 3 or more characters.
Keep searches simple. Use keywords, e.g. "leaking", "pump", "broken" or "fit".
Sorry, we couldn't find any existing answers that matched.Try using some different or simpler keywords, or submit your new question by using the "Ask a Question" button above!
Immediately after closing the door is seals tight but within 15 seconds the door looses it's tight seal and the freezer keeps getting large amount of ice/not frost build up inside at the bottom. Is it the seal that needs replacing or something else?
For model number EVL202NXTN00
Hi Tayor, Thank you for your inquiry. Check around the gasket to see if you have any debris stopping the gasket from making a full seal. You should also check to see if your appliance and your door are still level. If it is not the door will eventually open on its own. However if all of that is alright, you may have to replace your gasket. Good luck with your repair.
Customer Repair Stories
Your search term must have 3 or more characters.
Keep searches simple. Use keywords, e.g. "leaking", "pump", "broken" or "fit".
Sorry, we couldn't find any existing installation instruction that matched.
Fault in defrost circuit caused ice buid-up, decreased air flow, and elevated temp. led to a thaw.
After observing defrost timer go into (and out of), defrost cycle, I checked continuity of heating element. Since heater coil was intact (79 Ohms of resistance), I figured the defrost thermostat (aka bi-metal therm.), had to be at fault. The new part ($17.00), proved my suspicions correct. As I sought to determine if everything worked, I had to wait for the temp. to drop below the defrost therm. set point before I would see the heater coil get hot.
To avoid the costly failure in future, I bought a Chaney wireless therometer with two remote sensors. Sensors require lithium batteries. $30.00 for both are a cheap insurance system.
Dennis from White Bear Lake, MN

Difficulty Level:

Really Easy

Total Repair Time:

15 - 30 mins
12 of 16 people
found this instruction helpful.
Was this instruction helpful to you?
Deep Freezer leaked, warmed up to about 60 degrees, door no longer pulled shut when closing
You should know that the freezer leaked for months before it warmed up. It's not connected to water (no ice maker in it) so I figured it was ice build-up that was melting and causing the leak.

When it warmed up I called a repairman who said the start relay was bad and estimated $500 to replace it. I disputed this because the compressor was running. I asked him if perhaps the freon was low, he said if it was, we should dispose of the freezer.

I even asked him to take $300 to replace that relay, but he refused so I paid him his service fee and sent him on his way. Turns out even $300 would've been a ripoff.

I watched several videos on diagnosing warm freezers. I tried contacting many online parts stores but PartsSelect.com was the only one that answered and had kind and patient techs willing to explain things to me.

I tested the evaporator fan motor, which turned out to be bad. The tech recommended other parts that might also be bad so I put them all into the shopping cart, including the overload (by accident, not sure how I got that one as I did not need the overload for this repair). I did buy the relay in case the unethical repair guy was right about the relay being bad.

The parts arrived quickly and the diagrams/video supplied by this site were very helpful. I used my cell phone to take photos of everything before I started so I could put all wires back in their proper places, etc.

EVAPORATOR FAN MOTOR:

Very easy to replace. I removed the cover panel as instructed, and removed the screws holding the motor with my nutdriver. The blades slid off the motor nice and easy--I did not have to fiddle with the clip at all, just slid them off and on.

There is a third hole in the white bracket that worried me because I didn't see a corresponding third hole in the photo online of that part. But when it arrived, it did have the hole so I was able to plug it in just fine.

I removed the middle wire from the old part's white bracket NOT by pulling on it. I removed it by gently pushing an allen wrench into the hole and then the wire came out easily so it could be plugged into the new part.

Very easy overall to replace the Evaporator Fan Motor.

BI-METAL DEFROST THERMOSTAT:

Another very easy to replace part! Find the old part, unplug it and plug in the new part! Once the panel is removed to access the fan, you can hold up the new part and use it to find the old one. In this model it was easy to find.

DEFROST TIMER:

This was on the back of my freezer, in the cavity that holds the compressor. Once I located it, it was a simple thing to replace it. I used the nut driver to unscrew the screws and unplugged it, plugged in the new one, put the screws back... super simple.

START RELAY:

This was the scariest for me but turned out to be simple. I had to lie on the ground to get close enough and position a bright light so I could see everything clearly. (I'm a 60-year-old gal with poor eyesight and creaky bones!) The cell phone came in handy here to take up close photos of the assembly.

Another difficult step: grabbing the relay to pull it out. It was difficult to gain purchase on it but I finally figured it out.

A third difficulty (only for me) was pulling off the terminals without damaging the wire. I followed the video closely here, grabbed the terminals and not the wire and worked at them to pull them off. They were on very tight, difficult but I did get them off.

Installing the new relay was easy. Attach the terminals (cell phone photo of original part helped me ensure I got the right wires to the right place) and plug it in (cell phone helped again so I could line up the pins before pushing).

The old part rattled just barely -- so perhaps it WAS on its way out, but certainly not worth a $500 repair the repairman wanted! And as you will see, it was not the only thing not working in our this freezer.

The freezer started right up -- compressor humming nicely -- but after 24 hours it was only 60 degrees. At that point I called PartsSelect.com and they spent a long time with me on the phone. We decided it might be leaking freon but they don't have parts or info on adding freon.

I researched "how to add freon to your freezer" and found a great video by Vegas Romaniac on youtube.



Turns out you need to make sure your gauge has a DVA-1 adapter; the link in the youtube video sends you to an old-style gauge, so if you buy that one you'll need to go to Walmart for a DVA-1 adapter ($3).

Another issue: the green gasket in that gauge prevented it from seating properly, it took me a very long time before it finally seated and pierced the can...
2 of 2 people
found this instruction helpful.
Was this instruction helpful to you?
Freezer wouldn't cool; ice buildup stopped the fan
The defrost circuit is relatively simple. Just three components and interconnecting wiring. Ensure the timer works first, then check the heater element for continuity. Lastly i jumpered around the temp switch to eliminate interconnecting wiring. You can test the switch by cooling it to see if it opens, but some do not open like the one in this particular Whirlpool until they are well below freezing so you'll need to take that into account in your troubleshooting. Replacing the switch itself is very simple, it's two wires and it just clips to the heat exchanger in the back of the freezer behind a metal cover.
William from VIRGINIA BCH, VA

Difficulty Level:

Really Easy

Total Repair Time:

30 - 60 mins
2 of 2 people
found this instruction helpful.
Was this instruction helpful to you?
Model Cross Reference
This part works with the following models:
PartSelect Number:
PS11738201
Manufacturer Part Number:
WP1-81801-001
Brand
Model Number
Description